ARCHITECTURAL SELECTION ADVISORY COMMITTEE MEETING #3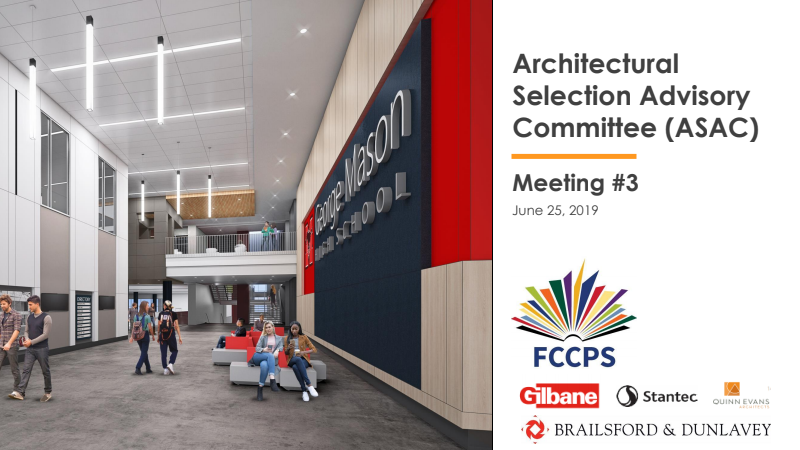 Soon after groundbreaking on the new George Mason High School, work continues on the finer, asthetic details of the project.
The Architectural Selection Advisory Committee met for the third time to consider flooring and color for the academic areas of the building. Decisions around these areas will allow Gilbane Construction to move ahead with their schedule and will inform other areas of the building.