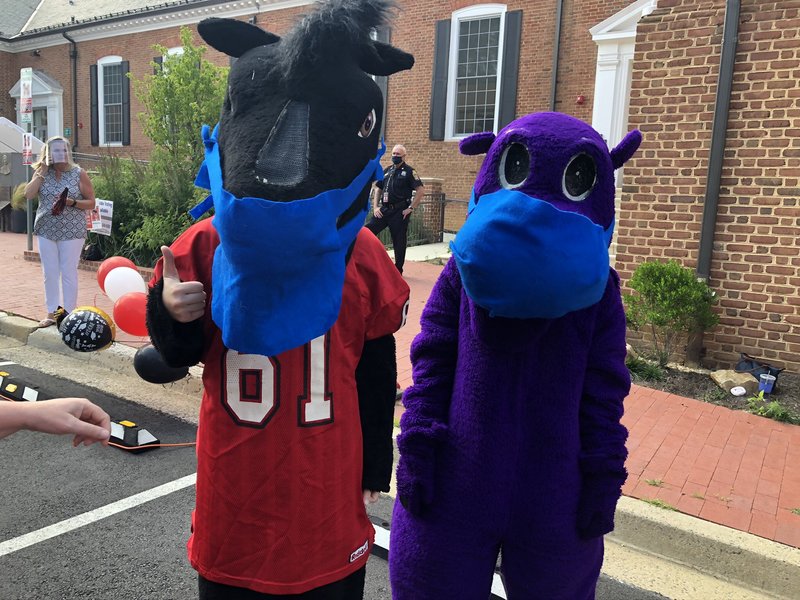 HELP FCCPS BUILD A SUPPLY OF FACE COVERINGS FOR ALL
Our Mascots have masks! FCCPS wants to be sure that all students have clean, effective face coverings at school every day. We need you to make or purchase reusable cloth face coverings so that every student who comes to school has a clean, safe mask. The FCCPS School Affiliated Organizations are helping with this effort. Your PTAs and Booster groups will be organizing collections of masks that will be sent to school offices.
Sign up to make or donate masks.
If you are sewing masks, share your favorite pattern.
Donate fabric for others to sew face coverings.
Deliver to the collection box at one of these addresses
1004 Broadmont Terrace
209 S. Lee St.
1010 Ellison Square
502 Timber Lane
If you've been making masks, you probably have a preferred pattern. If you'd like to share it, please send it to Marybeth Connelly.
If you need pattern ideas, here is one that we know will work. We will add others as suggested.