UPDATED GMHS DETAILED DESIGN
PRESENTATION ON LATEST DESIGN FOR MASON HIGH SCHOOL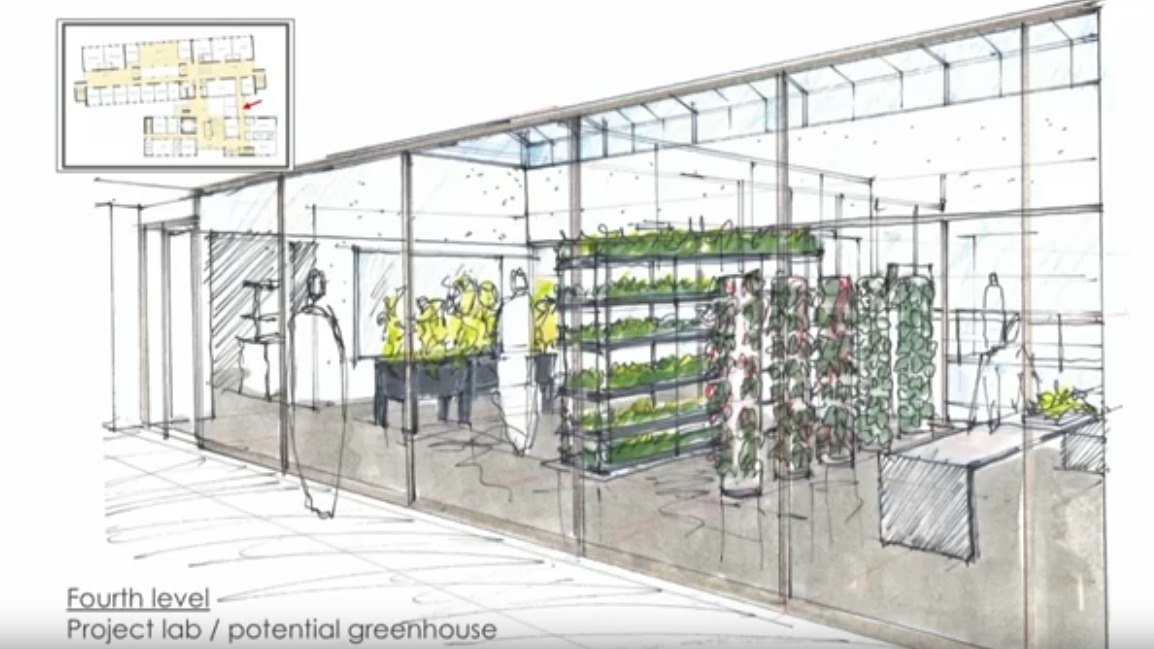 The Falls Church School Board received another update on recent refinements to the new George Mason High School project - including a look at facade materials and landscaping.
Architect Derk Jeffrey of Stantec and Jennifer Macks of Gilbane Building Company walked through the latest additions and details to the project slated to start on June 17th.
Following the presentation, Deisy Brangman of Brailsford & Dunlavey gave an overview of the Guaranteed Maximum Price (GMP) process going forward.