The TJ Counselors put together great word cloud projects from each class's lesson for Unity Day and they are now on display in the hallway by the Media Center.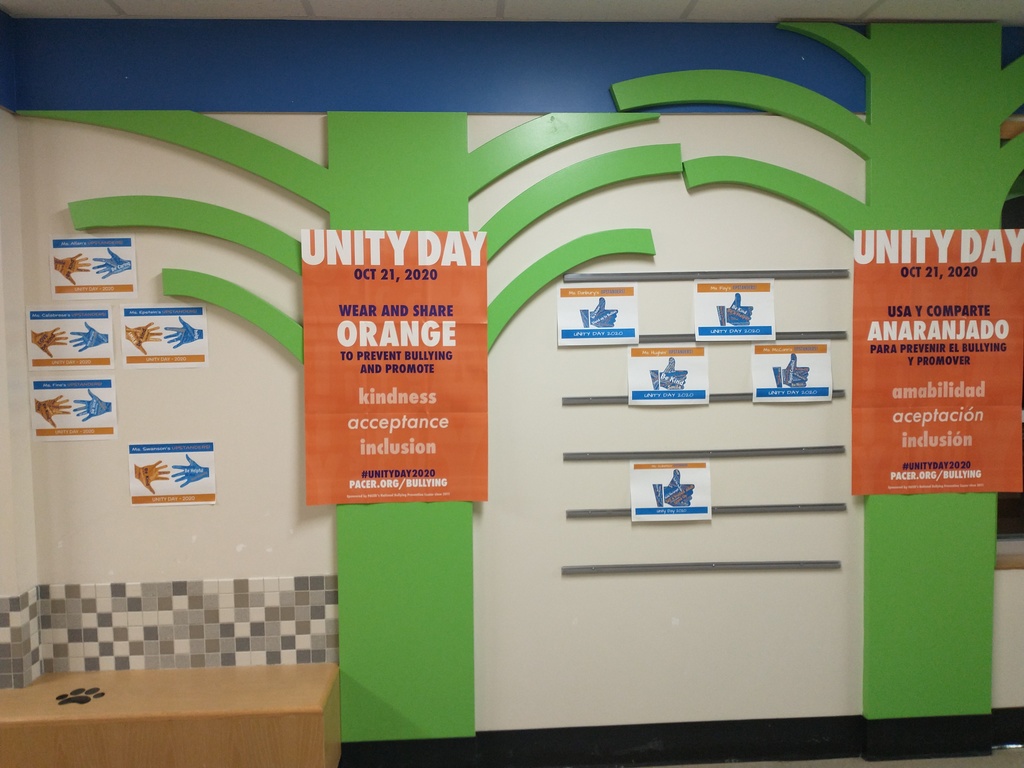 TJ Tiger is growling......hearing reports about Schoology being up and down.
https://status.schoology.com/
Reloading the page may solve the issue
Mt. Daniel and Thomas Jefferson are celebrating Red Ribbon Week this week to focus on healthy choices and a healthy lifestyle. There are themed dress-up days: Monday- Team Spirit (Wear your favorite team logo). Mrs. Dubois class has PLENTY of school spirit! #BetterTogether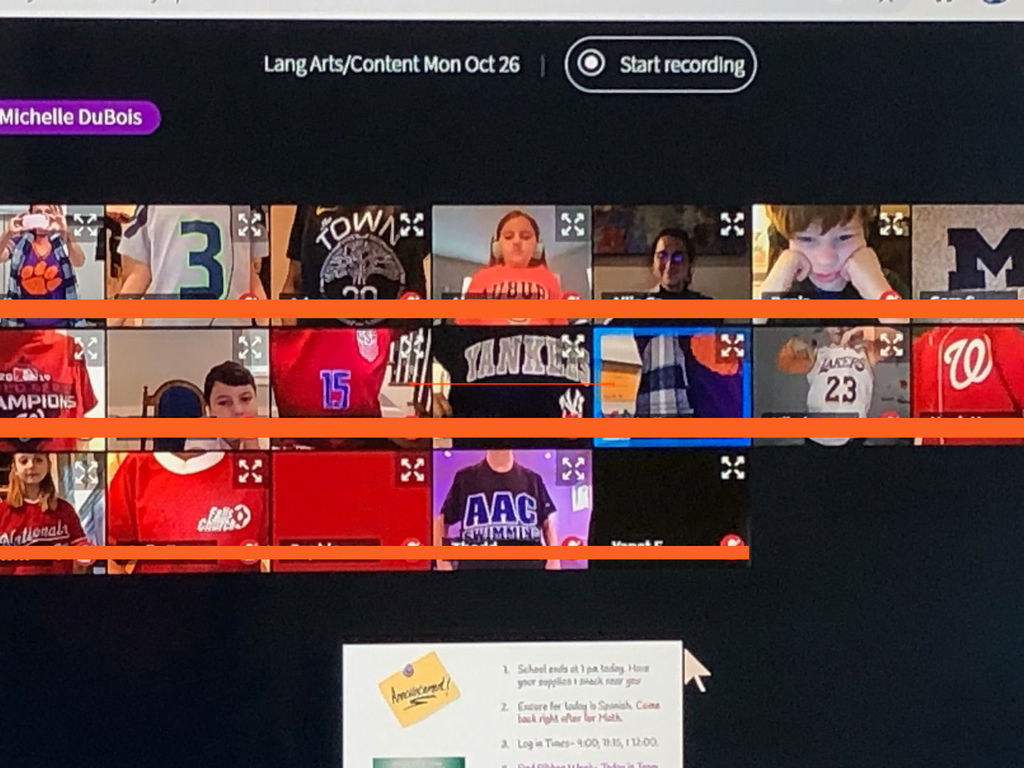 Mrs. Schimmoller has been busy this weekend. A new desk arrangement and many extras for the classroom are removed to make more space for 9 students. #8DaysATHome #BetterTogether #WearAMask #WashYourHands #6FeetAPart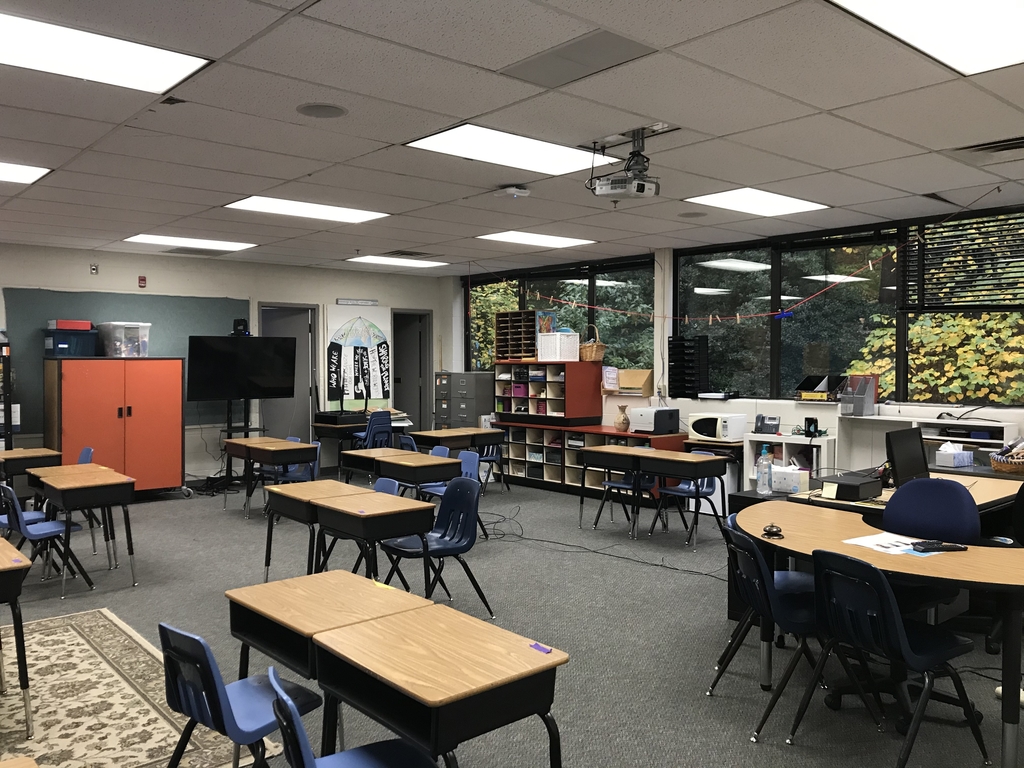 In this week's Friday Reopening Update, Dr. Noonan focuses on work for the Secondary (6-12) Reopening Plan, as well as some updates regarding our Elementary (K-5) Reopening Plan. Plus a few pieces of other information of support for our families.
http://bit.ly/fccpsreopen1023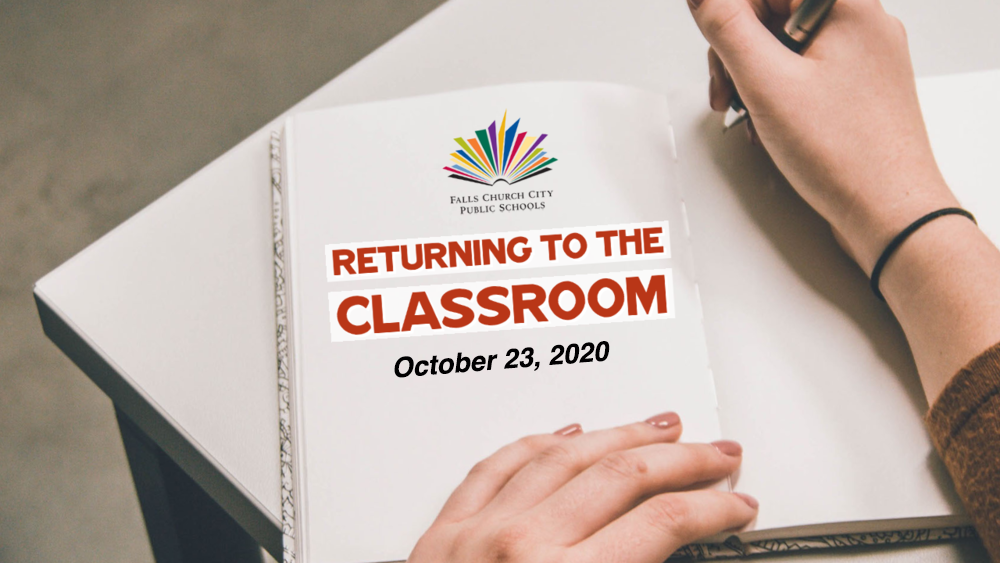 Practicing a socially distanced line! Every day is one step closer to students back in the TJ! 6 squares is 6 feet! We predict some hallway addition and multiplication practice is in store. #BetterTogether @fccps #WearAMask #SocialDistance #6FeetApart #WashYourHands
#BetterTogether @fccps #WearAMask #SocialDistance #WashYourHands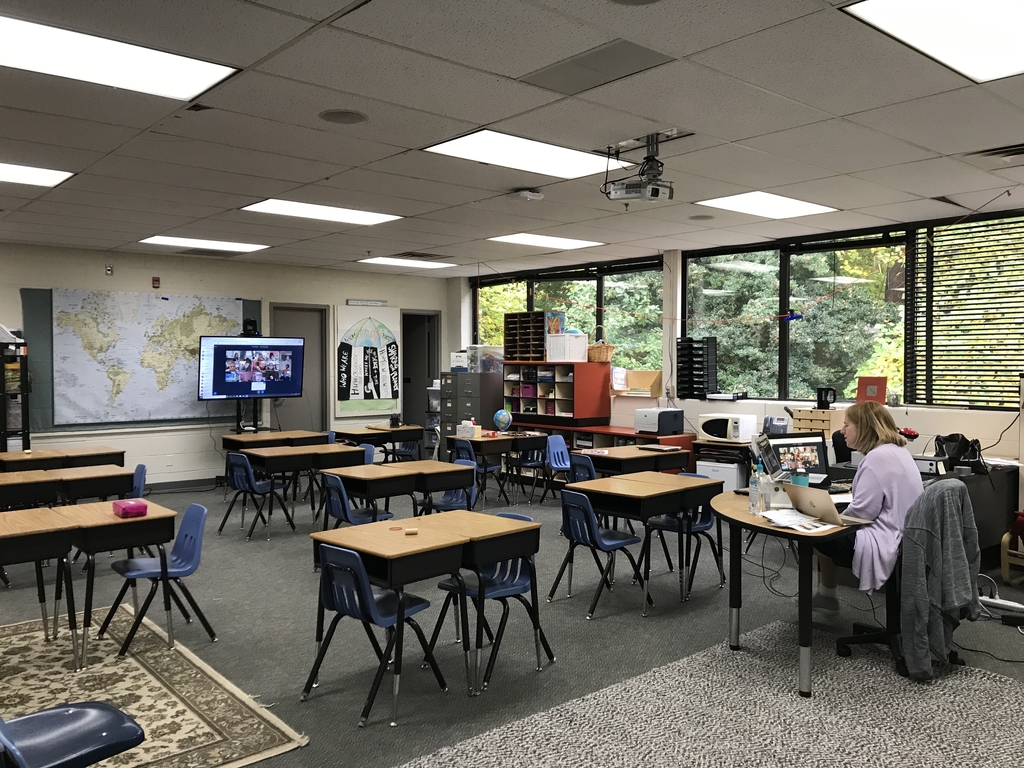 Introduced by PACER's National Bullying Prevention Center in 2011, Unity Day is the "signature event" that brings communities together - united against bullying. October 21st, 2020, we will celebrate OUR community's united stance against bullying and recognize our decision to choose kindness….choose acceptance…choose inclusion. Orange is the official Unity Day color. One of the simplest ways to show your stand against bullying is wear something Orange 🧡 on October 21st. A sock, a scarf, a t-shirt, a hat, a tie…anything orange in your closet counts! @TJTigers #BetterTogether @fccps #WearAMask #SocialDistance #6FeetApart #11MoreVirtualSchoolDays #15MoreVirtualSchoolDays #VOTE

Dr. Noonan's Friday Reopening Update includes a handy Daily Health Screening checklist, Elementary and Secondary notes, plus guidance on traveling over the holidays.
http://bit.ly/fccpsreopen1016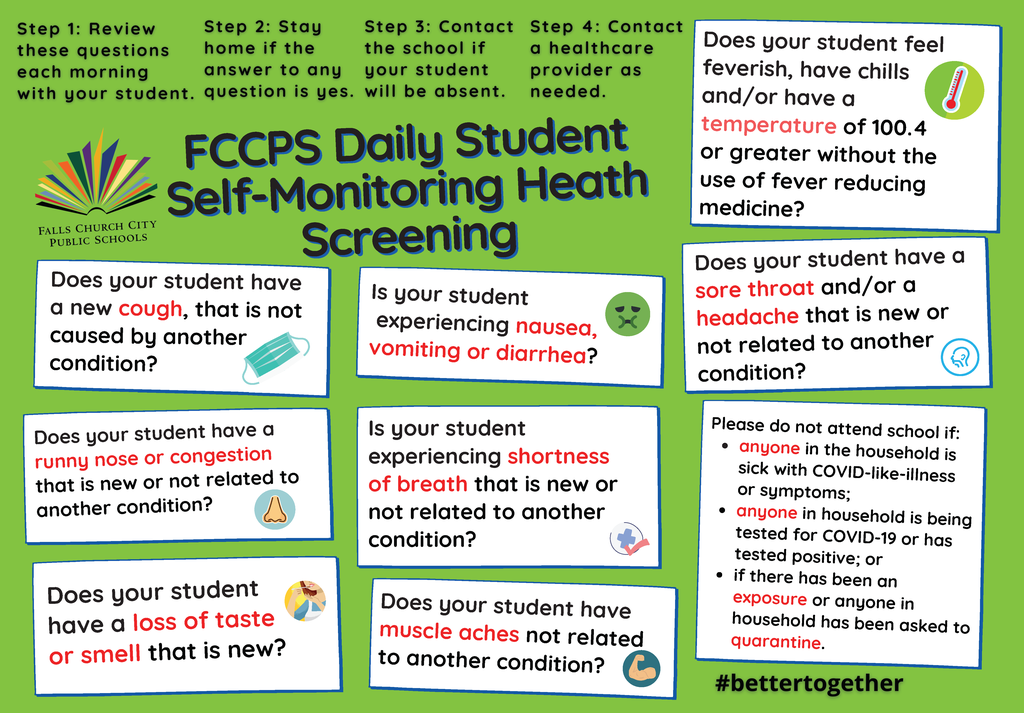 That @TJ_VisualArts does amazing work! Stop! Do you need to proceed? Ask for permission, please, @TJTigers #BetterTogether #fccps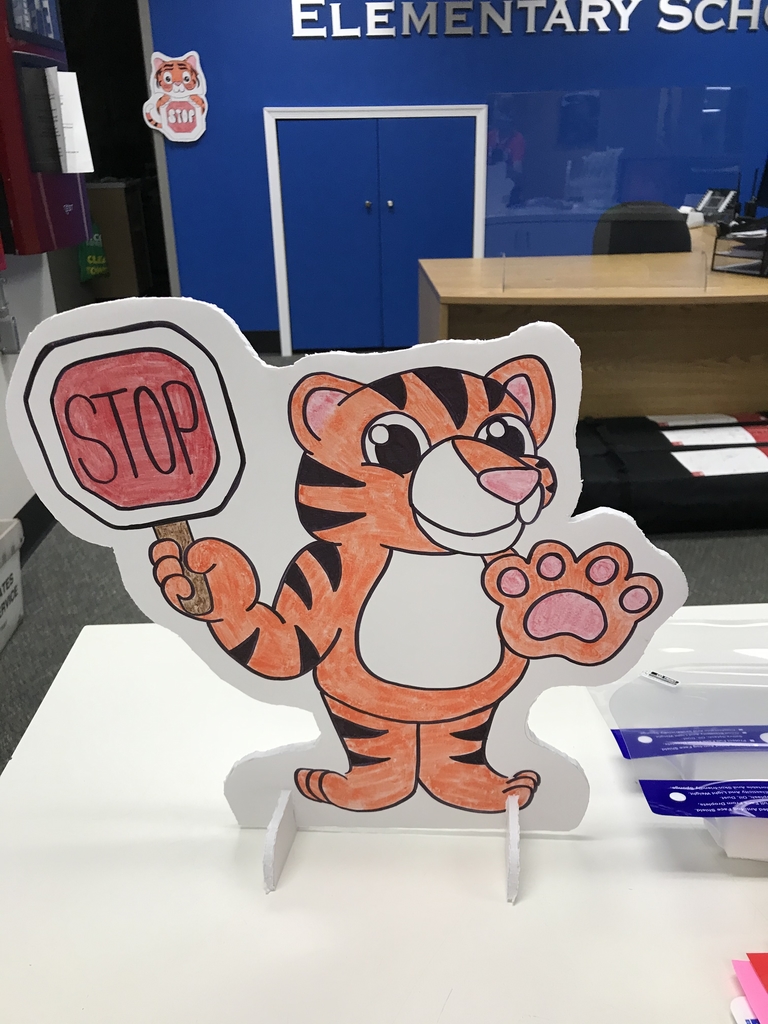 Hey Tigers: Be like Mr. Swanson. Wear a mask. Keep your hands clean! @FCCPS @tjtigers @FCCPSFacilities @PaulOSwanson #bettertogether #teamfccps #NotSoVirtualTJAnymore2020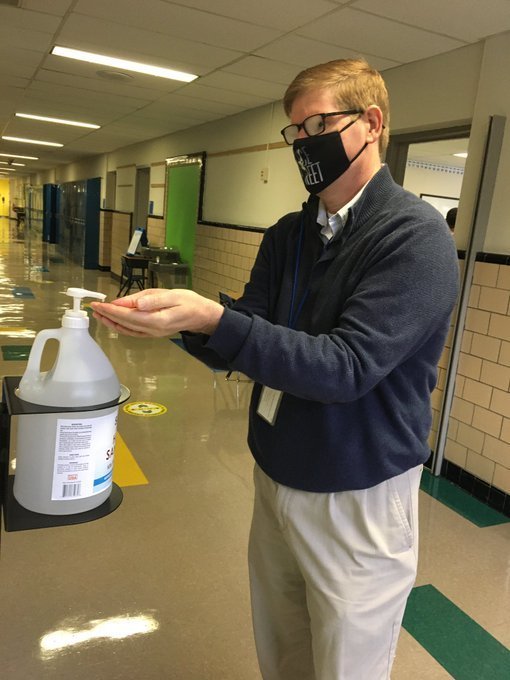 October 7, 2020 10:15AM EDT [Monitoring] Site loading issues have resolved, and have remained stable. status.schoology.com We appreciate your patience.

Schoology is currently experiencing an outage.
https://status.schoology.com/
Schoology support is aware of the issue and is working on a solution. Thanks for your patience.

The 'First Wave' of FCCPS students - a small cohort hybrid instruction for our most impacted students - will return to the classroom in early October! In addition, Dr. Noonan unveiled the FCCPS COVID Metrics Dashboard to inform our decisions. More: bit.ly/fccpsreopen0918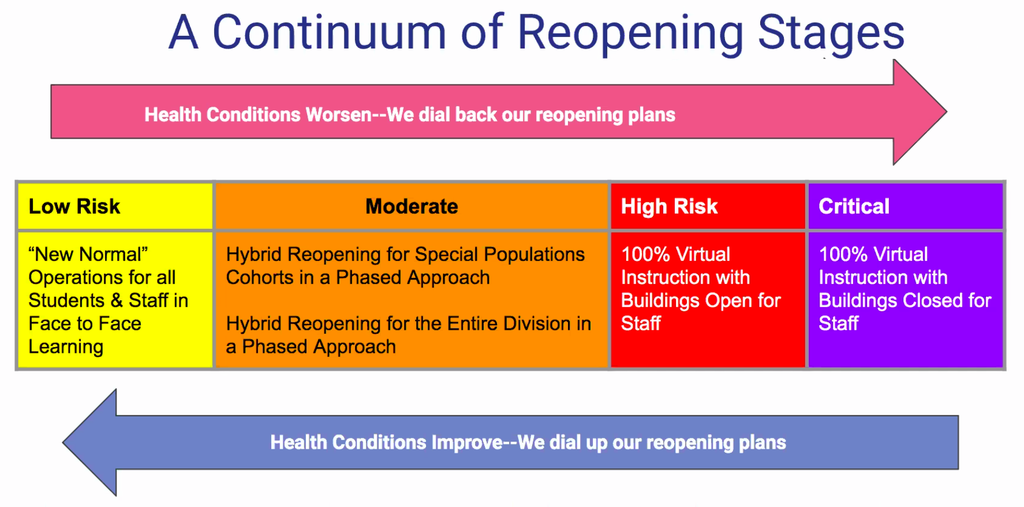 Pick up your reserved library books on Monday, Wednesday, and Friday from 1-4pm. Come to door 14 near Oak St. ( heading up the hill toward Seaton Lane). Read or view how to reserve books on TJ website:
https://bit.ly/3iK55da
#VirtualTJ2020 #BetterTogether @fccps
The Tiger Times page on our TJ website (
https://tj.fccps.org
select MENU, Tiger Times is on the top row right side) now includes links to the TJ Weekly Morning Announcements video. Check it out! Where will @PaulOSwanson be this week? @fccps #BetterTogether #VirtualTJ2020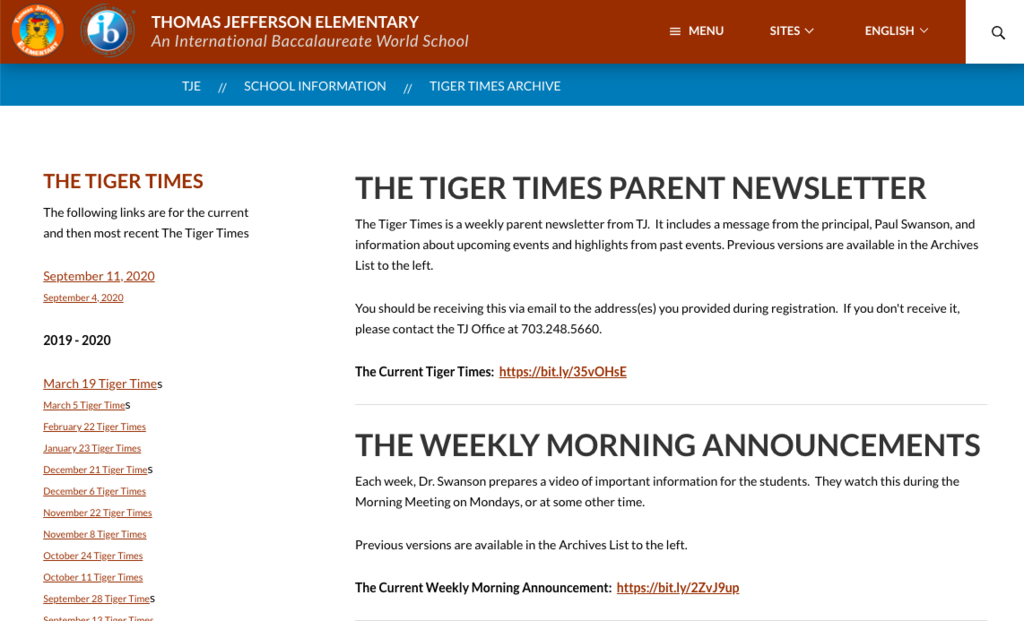 The year of 2020 wreaks havoc again ... the delivery of our FCEF Run for the Schools t-shirts has been delayed until next week. The Run is absolutely still ON! Wear a FCEF RFS t-shirt from years past or another race shirt. We expect delivery next week, and will reschedule our State Theatre pick-up date. If you paid to have your shirt mailed, it will still be mailed / delivered to you. Please don't forget to share your photos on Twitter at #VirtualFCEFRun2020 or on insta at fcefoundation or FB at Falls Church Education Foundation! We can't wait to see you on the trails. Thanks for your continued support of the Foundation!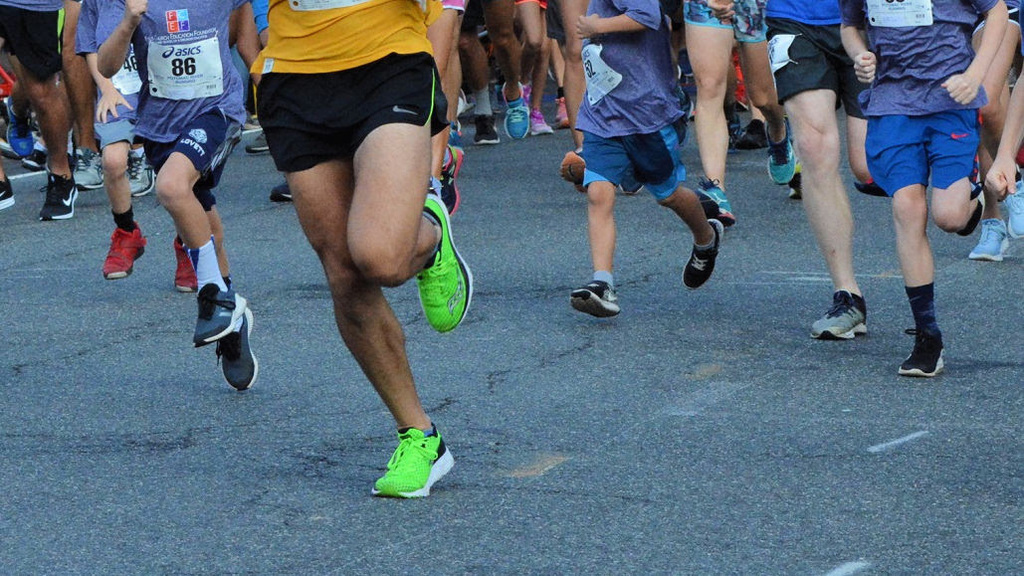 The Falls Church School Board is about to continue its Regular Electronic Meeting postponed from Tuesday. Tonight's discussion centers around the FCCPS Return to School plan. Webstream:
www.YouTube.com/fccpsorg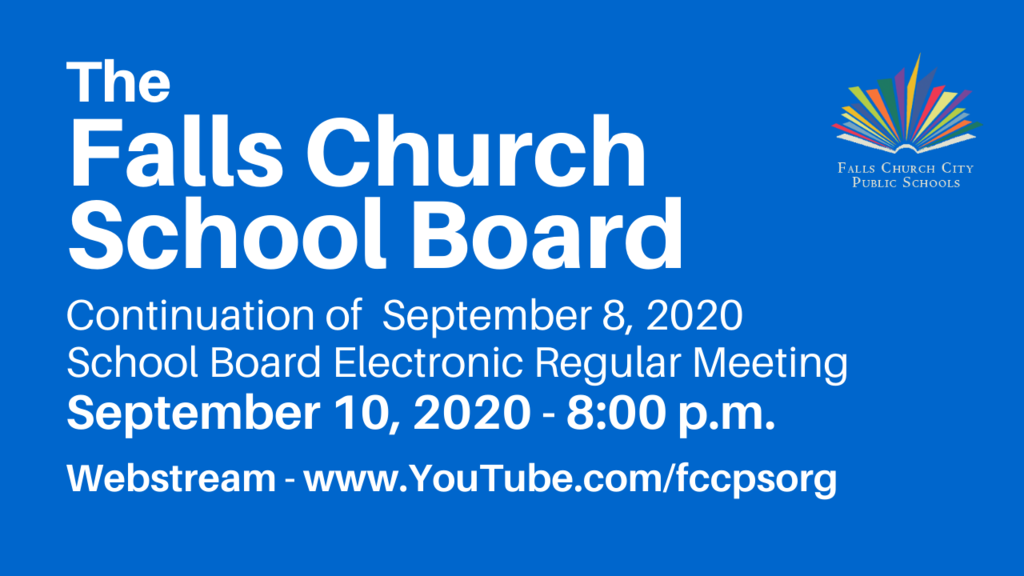 Special FCCPS Tech Support Clinic: FCCPS' Technology Team will be at George Mason High School this Sunday, August 30th from 9:00 am to 3:00 pm to assist any student whose computer cannot access the internet or have issues connecting to
https://test.bigbluebutton.org
Please pull your car up to the door on the Rt. 7 entrance, and the Technology Team will get the computer from your vehicle and return it in just a few minutes. If you have any questions, thank you for creating a technology request ticket.